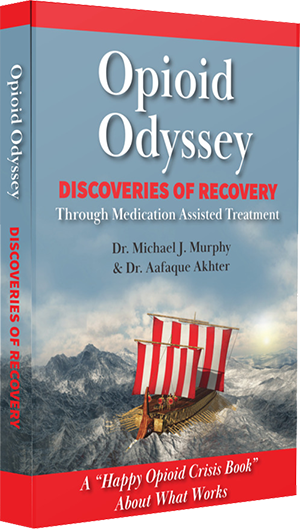 OPIOID ODYSSEY shines a bright light on the opioid crisis, on its dark alleys as well as a few surprising and uplifting outcomes. Whether it's the son of a colleague or a close neighbor, or whether your life partner has been pulled into the riptide of opioid poisoning, OPIOID ODYSSEY's personal stories will help you better understand the many causes of the crisis and the bases of addiction itself. You will share in the profound, powerful stories of resilient, strong individuals who have traveled this unexpected journey, returning from lethal depths of despair to vital and positive destinations, and, as many of them will say, to feeling 'normal' again.
The news media has failed to truly understand and highlight people who have fallen into a life of addiction, but then have been able to marshal their inner strength and enlist skilled medical support to recapture a life of sustained success and fulfillment. This book is based on their stories – the positive stories.
People carrying the weight of opioid dependency exist in all classes of our society, and they are many, not few. The revealing and often moving stories of these community members provide understanding of their choice of a treatment for this insidious, prevalent, and, all too often, overwhelming medical and behavioral disease.
OPIOID ODYSSEY offers an understanding of the perplexing social, legal, and medical issues, and of the compassionate, respectful, pragmatic use of buprenorphine, a drug that both mimics and opposes drugs such as heroin, fentanyl, oxycodone and even tramadol (Ultram). Because this medication has the potential for both good and bad effects, it is understandable that there is resistance to its use from the medical and law enforcement communities and from people in general. It has limited but not negligible negative opioid effects, including continued dependence on a drug and potentially lethal effects on the young and on opiate-naive people. The stories of the people in this book will, however, illustrate how appropriate buprenorphine use can overcome the worst of opioid consequences, those that disable and destroy so many lives. The experiences of these contributors are central to understanding the effectiveness of buprenorphine's medication-assisted treatment (MAT) of Opioid Use Disorder.
Before their introductions to heroin, oxycodone, and other opiates and opioids, the participants in this book likely were not recognizable as future victims of this illness. Parents sadly remember their beloved, cheerful children who suddenly were stealing money from them, lying about where they were going, and discarding their well-taught value systems. Coaches recall mentoring excited athletes who, without explanation, suddenly lose their skills and interest in the sport and drop off the team. Teachers describe helping earnest adolescents focus on long-desired and attainable life goals, goals that then seem lost forever. Long-term friendships dissolve, incarceration occurs or is threatened if the parole officer sees a single, dirty drug screen. Homes are lost, marital and family relationships are damaged, sometimes irreparably. Financial holes get deeper and deeper. Many talk about the repeated overdoses they have survived. For each of them, there was a time in their lives when nothing mattered as much as this enslaving substance.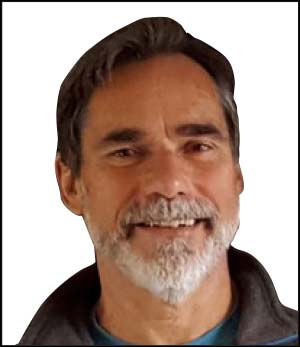 The opioid crisis is ubiquitous, everywhere. The words that are used to talk about it are usually demeaning ("addicts") or clinical ("opioid dependency", "Opioid Use Disorder".) These words don't capture the human impact of opioid use as clearly as do anecdotes and life stories that can be told by literally millions of Americans, some of whom are included here and whose bravery was essential to the making of this book. Their contributions promote understanding and healing for opioid-dependent patients, medical providers, relatives, and friends of those caught up in the epidemic. Their stories in OPIOID ODYSSEY, heart-rendering and hard to read, have the sole purpose of providing hope to all those damaged directly or indirectly by the opioid crisis.